Next to the food, your venue is key to the success of your event or occasion.
We can easily cater for you from your home or your garden… or even the neighbour's field, or you may be considering hiring a public venue.
We've catered in many different places and here's some of things we've learned and some of the places in which we have catered.


If you're looking for a venue, we can most definitely help, or here's a few things to consider:
Cost:
Being cost-conscious is a an absolute must. Plus, you may want to keep the venue cost down to allow more room in your budget for food and beverages and entertainment. If you're looking at public venues, being flexible on the date can be a great negotiating tool, as certain days of the week could cost less.
Ambiance:
Pay special attention to the existing decor inside the venue. What style is the architecture and what does the building's interior convey? The less the ambiance matches the desired feeling of your event (upscale, high tech, etc.) the more decorating you'll need to do to make up for it.

Services and Amenities:
In addition to the appearance of the site, it is also important to take into consideration the services and amenities that the venue offers. Consider the following:
• Does the venue have a kitchen and can it provide catering to your event?
• Does it have tables, chairs and linens you can use?
• Does it have a setup/clean up crew?
• Does it have Audio/Visual capabilities?

Location:
A convenient location means different things for different events. For an event with attendees within a limited geographic range, a venue within a reasonable distance from most attendees' homes or places of work may make sense. However, if many attendees will be traveling from out of town, hosting the event at a venue near the airport or their hotels will be beneficial. Better still, if attendees are being housed at a single location, hosting the event at that hotel solves the need for valet parking and the chance that attendees will be late due to getting lost.

Capacity and Minimums:
What's the capacity? You'll need to know the room capacity of the venues for a few reasons. First, for general and practical reasons, 500 people can't comfortably fit into a room with a 250-person capacity. And second, there are fire and safety codes that the venue has to abide by.
What are the F&B Minimums? If your venue offers food and/or beverages, find out what the food and beverage minimums, also known as F&B minimums, are and get this information in writing. You may have plans to attract an even larger audience this year, but you also want to make sure that your bases are covered in case attendance expectations are not met.
Parking:
Does the venue have parking? If there is no parking available, you have a few alternatives:
• Can you reserve nearby parking for your attendees?
• If there's only street parking available, how convenient is it? Will it present a nuisance to neighbours?
• Provide details of local taxi companies.
Layout:
You'll want to have an idea of what types of activities you'll be including, the amenities you'll require, and the needs of your guests. If possible get an illustrated floor plan of the venue, and walk through it at least once, making note of important things such as where the electrical points are and where AV equipment is or can be located. The layout and floor plan will greatly affect a few different aspects of your event, like the flow of traffic. Keep this in mind when choosing your venue, as how you setup the tables and decor will greatly affect this. Also if you have speakers at your event, you'll either need a stage, or at least a place to stand which all can see. Will you need a demo area? Will there be a bar?
Accessibility:
Accessibility refers to the possibility that everyone, especially those with any special requirements, can access the building and its amenities. And bear this in mind as you create the seating plan. You'll probably know whether there will be children at your venue, but you may not know if there will be individuals with other special needs.
Acoustics:
Have you ever attended an event at a venue that was so loud, it was hard to hear others, causing you to strain your hearing and lose your voice, all in one night? That's caused by poor acoustics. A low ceiling will make the venue seem cozy, but it will make it louder if you have a lot of people. Alternatively, a large warehouse-style venue will result in echoes. But there are things you can do to improve acoustics such as making good use of patios outside the venue.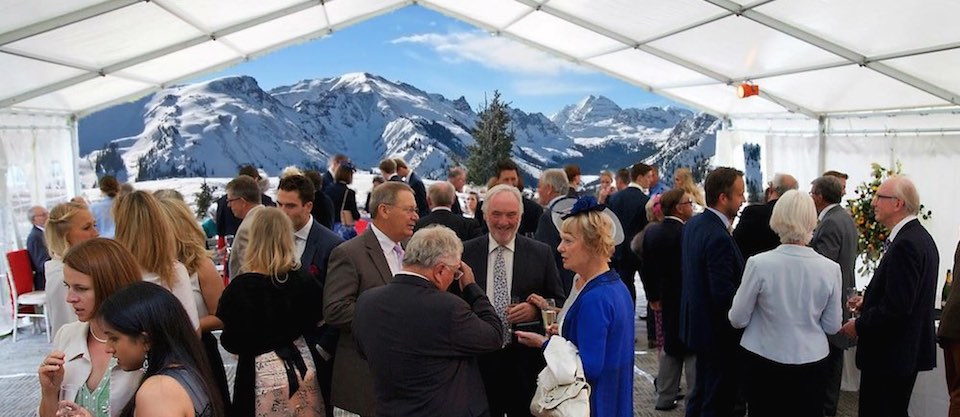 As you can see, there's a lot to consider when choosing your venue.
But, if it's all becoming a little too much, then do contact us as we've helped many people previously and can likely make some observations and suggestions.